Celebration of Learning at Yeshivah​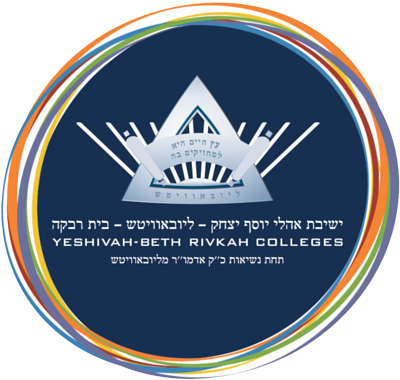 The Annual Yeshivah College Mishnayos B'al Peh (MBP) Awards Dinner took place on Sunday, with Rabbonim, parents, students, teachers, former MP Michael Danby and philanthropist Mr Albert Dadon attending to celebrate the accomplishments of students who have taken great efforts to learn Mishnayos B'al Peh.
Held in memory of Yeshivah student Nathan Dzienciol ע׳ה who had an exceptional dedication to learning Mishna and who tragically passed away in 1990 when he was in year 3, this invaluable learning program (now in its 29th year) continues to grow and flourish – with record breaking participation rates and learning achievements being celebrated this year. Over 470 students have actively participated in the optional program this year and have, incredibly, memorised in excess of 305,700 lines of Torah! In addition, over 902 Perokim of Tanya and Mishnayos were learnt, over 129 participants learnt at least one perek and 19 participants learnt at least one Maseches!
An address from Rabbi Shmuel Lesches drew a powerful lesson from a story of Rabbi Mordechai Eliyahu, former Sephardic Chief Rabbi of Israel. In the story, Rabbi Mordechai Eliyahu acknowledges the profound impact adults had in encouraging him in Torah learning, thereby helping to shape him into the person he became. The lesson for the crowd was to realise the positive impact adults can have on their children, helping them reach heights that even their parents didn't foresee possible.
The MBP program adopts a points system which allocates points based on each child's age, ability, and effort – ensuring every student can 'achieve'. Students are tested on their learning throughout the year and receive prizes ranging from Tehillim and Siddurim to sets of Shulchan Oruch and Shas which they select based on the MBP learning points they had accumulated.
These awards and prizes were presented at the awards evening, along with students demonstrating their skill reciting Mishnayos and Tanya by heart. As a special tribute to Nathan ע׳ה, students recited seven special Mishnayos - each beginning with one of the letters of his name.
Rabbi Lazarus, one of the program coordinators commented that "Only by coming to the event could one get a feel of the incredible amount of Torah that has been learnt by heart, sense the immense feelings of pride of the participants, and bask in the overwhelming abundance of nachas experienced by family and friends".
YBR extends gratitude to the tireless staff who provide ongoing support and encouragement to the students and run such a successful program, and to the generous sponsors who contributed towards the program, awards night and prizes - including classmates of Nathan ע׳ה who donated in his memory. Kol hakavod to all students on their exceptional learning achievements. In the Zchus of this learning, we should merit the coming of Moshiach, speedily in our days.
​