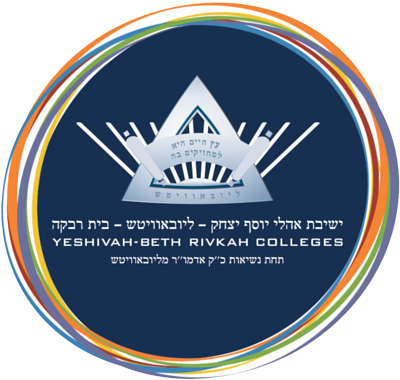 B"H
Dear Rabbi Smukler, Rabbis, principals, teachers, parents and students of YBR,
We would have liked to thank each one of you in person but obviously we can't, so please accept this as personal thank you letter. B"H, we were privileged to spend the last two years here in Melbourne as part of the YBR family. We came from Israel to Melbourne for two years for Chanan's professional surgical training. We could have gone to a different place but thank G-d we ended up coming to this community of all places in the world. We don't think there is a better and warmer Jewish community than the Melbournian one. We had the time of our lives, and we will never forget your generous hospitality.
We would like to say a special thanks to the Mezuza of the school, the one who welcomes you at the front, Mrs. Michelle Blutman. Before we even got here, she took care of everything we needed. When we first arrived, she welcomed us kindly and ever since kept doing her best and beyond to help us and settle us all in. Thank you, Michelle, We're so grateful.
All of our five children settled in immediately and felt welcome in GELC, YP, YS, BRP and BRS. We tried it all and loved it all. We were invited for Shabbos meals by our children's classmates' parents nearly every week. We all made many friends, hopefully for life. We met a community of Tsdaka VaChesed. We felt the love to every Jew and the love to Torah and Chasidus learning. We got to know the Rebbe and the greatness of his Shluchim and how Chabad influences and shapes Jewish communities around the world. The kids have really excelled in their English learning and thanks to the teachers' patience learned many skills in all academic disciplines. It wasn't always easy, but it was for sure a great experience to be out of our comfort zone, to be challenged and truly grow from it all.
Thank you for the real life 'Shiur' you gave us in Hachnsat Orchim. You are all welcome to keep in touch and visit us in Israel.
Kol tuv,
Chanan and Michal, Yair, Rimon, Noam, Adva and Yali Shaul Rosh Tzurim, Gush Etzion​